Vilnius.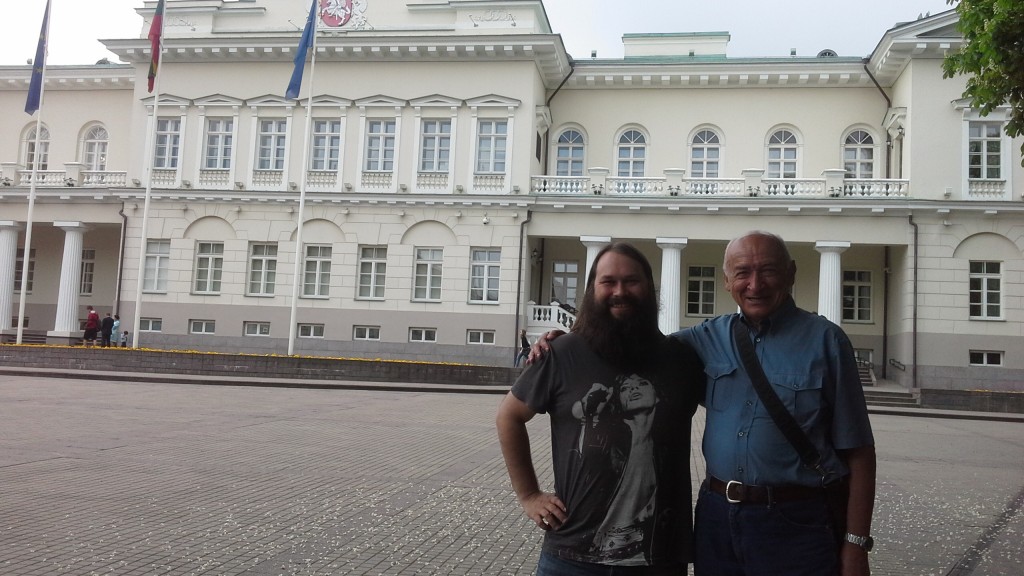 Sometimes the life surprises you. Can you imagine: today in front of the Vilnius university located in the heart of tge old town I met by strange coincidence Vilius – Lithuanian traveller. Some 5 years ago we met in Siwa Oasis in Egypt to travel toogether through Sahara Desert! Vilius took me to the interior of the university (normally they charge 1,50 euro entry fee) and ornate St John church – it still works like univerrsity church. Then we have a look of presidential palace – just nearby. What a nice and surprising meeting!
For centuries – until the second world war there was a strong union between Poland and Lithuania. Many Poles including Polish biggest poet Adam Mickiewicz lived and worked here. I found the monument of Mickiewicz in front of St Anna church. On the local cemeteries I saw many graves with Polish names. But now the friendly locals speak rather English then Polish.
I have been invited to give the lecture about the world and my traveling in Polish Institute in Vilnius, located just near the city hall. The biggest room of the institute was full and instead planed 60 minutes I was talking more than 2 hours… Many questions… Big satisfaction for the lecturer.
Annd here you can see my picture with the presidential guards: