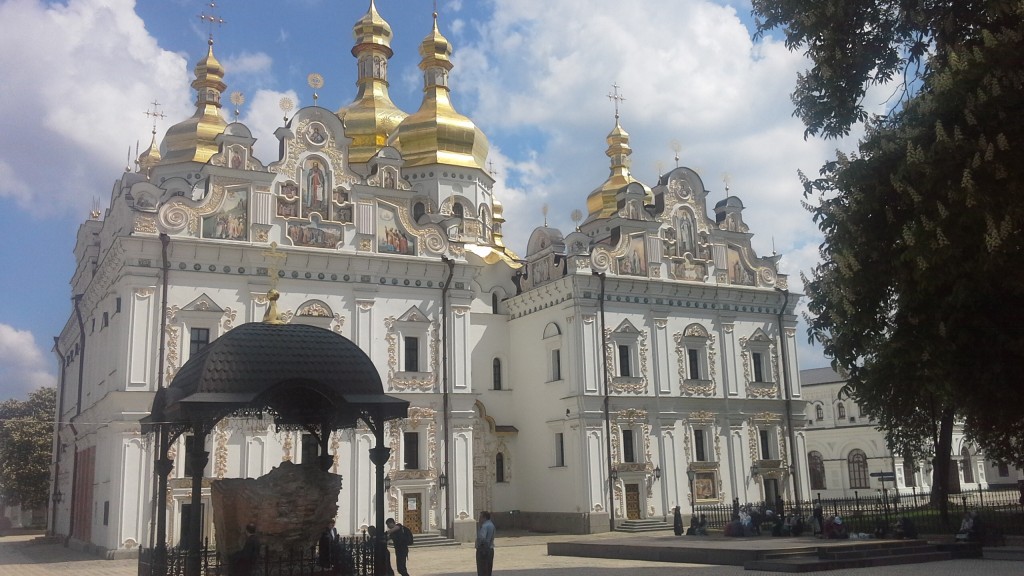 Kiev – the capital city of Ukraine has 3 mln inhabitants and there is a lot to see. On my last day I took a long walk to famous Lawra monastery. It  is like city in the city. Thre are caves with the gaves of the holy monks, but the most impressive are of course the golden-domed churches. With the chestnut trees in blossom spred around the view was beautiful.
But it was time to say goodbye to Kiev and my friends. In Kiev Borispol airport I (and more then thousand other passenger) we were waiting more then an hour before security control because the false alarm. When they finally opened the door a huge crowd was pushing us… no police, no security to keep everything in order… miserable…
I landed in Vilnius wth the delay. In front of the airport terminal there is a city bus stop. Bus 3G took me for 1 euro to the city center. Welcome back to Vilnius!