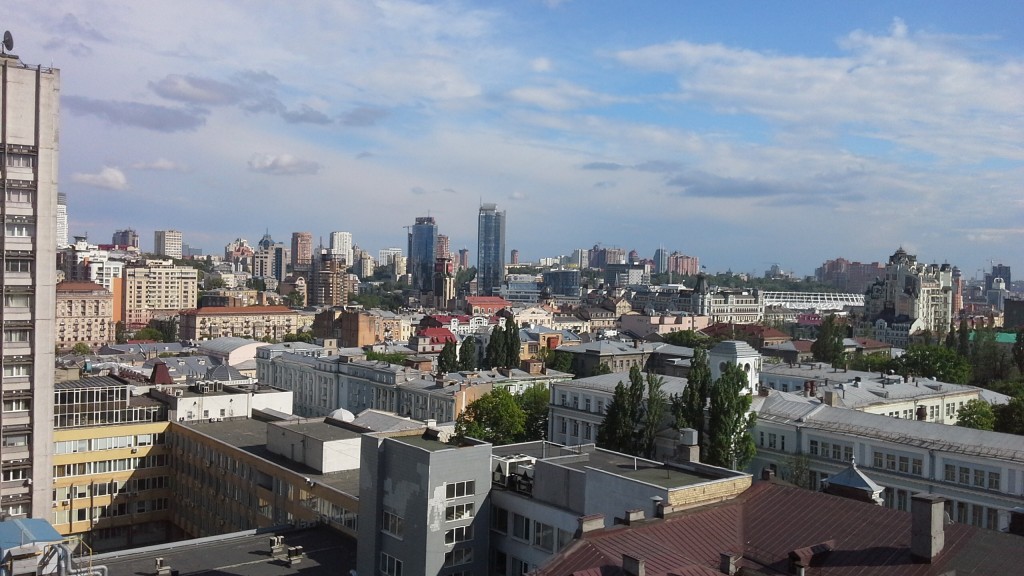 I am flying on Ukraine International from Vilnius to Kiev. The ticket is cheap, assuming that you fly only with a cabin baggage. Nobody checked the weigh of my backpack in the old-fashioned Vilnius airport.
But on board of the plane they serve for free only mineral water.
After 1.5 h flight I landed in Kiev Borispol airport. The terminal is much more modern and impressive then in Vilnius, but do not expect any tourist info here. It is better to bring a city map with you!
There are money changers in arrival hall – I was positively surprised – they are giving the same rate like in the city! Once you left the terminal on the right there are skybus stops – that is the best way to go to the railway station or to the nearest subway station "Kharkivska" – you pay on the bus 50/35 hryvnas. For one euro you will get 28 hr.
Kiev subway is dark and sad but it is the one of the cheapest in the whole world – the token for one ride will cost you only 4 hr – less then 20 UScents.
I get of the subway at Zoloty Vorota station, walked 200 m to the opera. Just opposite the opera there is budget traveller's paradise: mini-hotel on the 11th floor of the huge building (bookable via booking.com) For just 20 euro I got here clean and quiet single room with bath, TV, fridge.
But the main advantage is the view over the roofs of Kiev and very central location. Well, they do not speak any western language here, but it should not be a problem since the receptionist is very friendly…
This lady in the national costume Was not my best choice, but she was so nice to me: