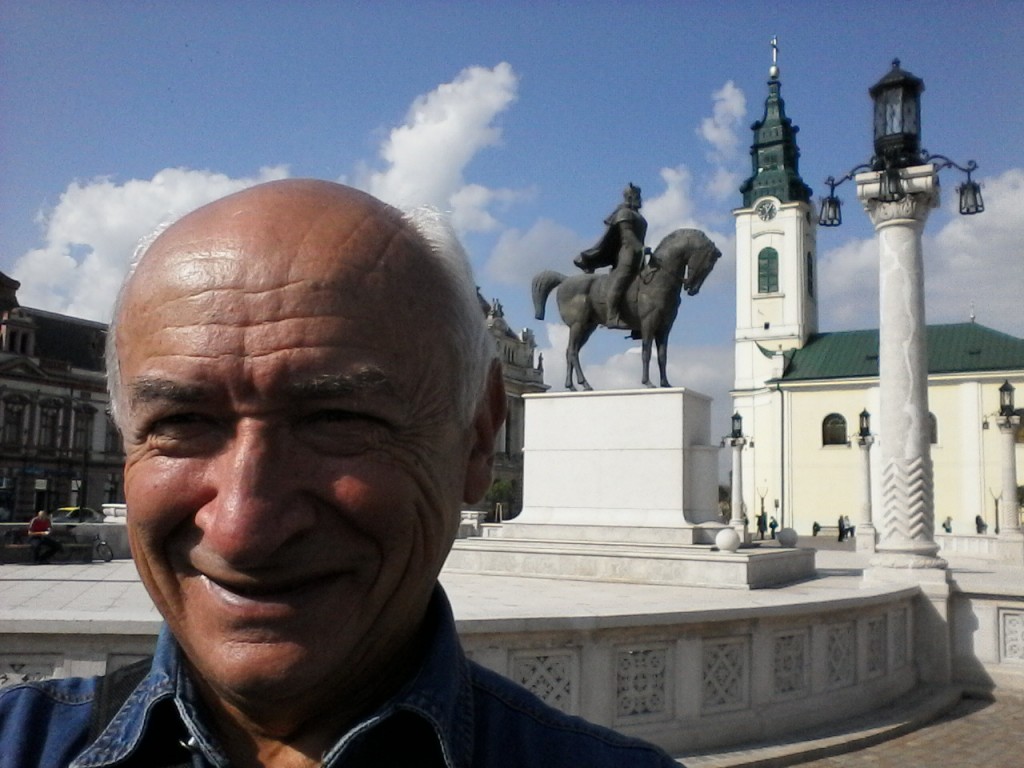 Low-cost airlines start their flights early. It was still dark in Timisoara when my new friend Sorin was driving me throuch the center of the city to the airport. We passed beautifully illuminated orthodox cathedral and opera (sorry Sorrin, I think that it looks better in the night then in the day).
We spent two evenings watching our pictures from all over the world… Thank you Sorin for your invitation and the time we spent together!
Beware of the guys from the security control in Timisoara airport! During last year I passed through security in many airports on 6 continents including USA, Australia, Russia, Germany, but it is hard to believe what they do here! What they are looking for, taking many things out of my backpack?  Very rude and incompetent people.  They should be trained again.
OK. We boarded wizz air flight to Dortmund, then I was waiting few hours for the connection to Gdansk. Sorry, no free wi-fi in the Dortmund airport… I landed in windy Gdansk before 2 pm. Only 8 deg Celsius here – in Timisoara I enjoyed summer temperatures.
Another short, but very pleasant and interesting voyage is over… It is time to plane the next one!